Video
Christine McCombe
In 2011, Christine McCombe composed Epic for the Australian Chamber Choir (Click below to view). Following the success of this work in concerts in Melbourne, Wangaratta, Albury and Wagga Wagga, Christine was engaged as composer in Residence for 2013.  Christine wrote Lexicon of Dreams for the ACC, which functioned as a keystone in the choir's Bridge of Dreams program, performed in Melbourne, Castlemaine, Canberra, Bowral, Sydney and in 15 concerts in Germany, Denmark and Poland. Click here to read more about composers mentored by Douglas Lawrence.


This version of Schütz's Saul was filmed by Neil Lawrence at a concert in 2011. In our concert on June 1 and 8, 2014, we will perform this work with an accompaniment of sackbuts and curtals instead of the strings heard in this performance.
ACC tenor, Michael Petruccelli singing with gypsies

Filmed by Elizabeth Anderson in the Market Square of Wroclaw (Poland's Capital City of Culture for 2016), with the old Wroclaw Town Hall in the background. After our concert in Poland's 20th Non Sola Scripta International Festival (also known as the Wroclaw Organ Summer) on July 14, 2013, some of us headed to a restaurant on the Market Square for dinner. Michael Petruccelli joined this group of gypsy musicians for a special version of "O sole mio".
JS Bach: Motet – Komm Jesu, komm
Filmed at Our Lady of Mount Carmel by Neil Lawrence on October 23, 2011. Uploaded on October 19, 2013.

In the Sorø Klosterkirke, Denmark
waiting to rehearse for our concert in the Sorø International Music Festival
Australian Chamber Choir sings Gospel
Giovanni Battista Pergolesi (1710-36): Magnificat
filmed by Neil Lawrence of Lawrence Creative on October 23, 2011 at Our Lady of Mount Carmel, Middle Park
Australian Chamber Choir, directed by Douglas Lawrence, Violins – Briar Goessi, Christine Ruiter, Viola – John Quaine, 'Cello – Rebecca Diderich, Violone – Ruth Wilkinson, Organ – Rhys Boak
Soloists: Felicity Bolitho, Elizabeth Anderson, Jacob Lawrence, Thomas Drent

The Australian Chamber Choir celebrated its 4th Birthday on July 7, 2011
Artistic Director, Douglas Lawrence talks about the first five years. Video footage is from the ACC's Legend concert (November, 2011)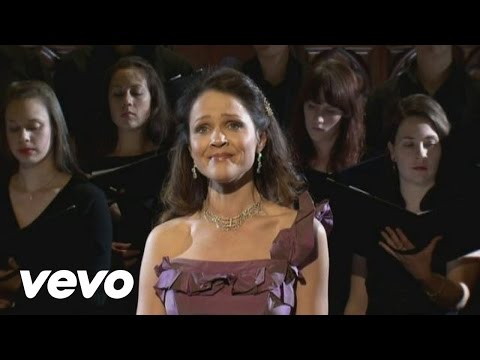 with Greta Bradman: Pie Jesu (Andrew Lloyd Webber) Simon Casey – boy soprano, Rhys Boak – organ (C) 2011 Sony Music Entertainment Australia Pty Ltd